About Us
Aquatech NDT Services (ANDTS) was incorporated in October 1990 and rapidly created a first class reputation for providing an excellent nondestructive testing (NDT) service to engineering, power generation and petro-chemical industries both offshore and onshore.
Since its inception ANDTS has grown substantially and expanded its services to include a wide range of support services to complement its core business. Our services include: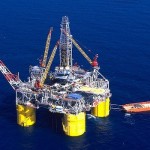 NDT Training & Certification

NDT Level III Consulting

NDT Inspection Services

Third Party Client Representation for Advanced NDT projects

Third Party Client Representation for Underwater Inspection & Nondestructive Testing projects

ANDTS is an authorized international distributor of MAGNAFLUX, worldwide leader and pioneer in research, development and manufacture of NDT equipment and consumables. The name MAGNAFLUX is synonymous with the NDT methods of Liquid Penetrant and Magnetic Particle Testing. We also stock a wide range of consumables and equipment from MAGNAFLUX.

We offer training courses in the NDT disciplines of Ultrasonic Testing, Magnetic Particle Testing and Liquid Penetrant Testing. These courses are conducted in accordance with ASNT SNT-TC-1A Recommended Practice for training and certification of NDT personnel. We continue to strive to new heights through our commitment to quality and safety.
Some of our past and present clients include BP, SHELL, VALERO, STATIA Terminals N.V., BHP, PDVSA, TECHINT, FLUOR and BECHTEL just to name a few. Our services span many countries and have included USA including Hawaii, Venezuela, Ecuador, Guyana, Malaysia and many Caribbean countries including the Dutch and French Caribbean territories.
Through our subsidiary company NDT Training & Consulting (www.ndttc.com) we offer Advanced NDT Training in the methods of Phased Array, Time of Flight Diffraction (TOFD) and specialized inspection software training in Tomoview and ESBeamtool. NDT Training & Consulting became an Olympus NDT Training Partner in 2009.

We presently have two offices, one in Trinidad and Tobago catering to our clients in the Caribbean and South America and another in Miami, Florida, USA geared towards our other international clients. Please see our contact us page for office locations and contact information.