Paperless Classrooms!
ANDTS is pleased to announce our Paperless Classrooms which started in January 2012.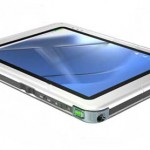 In keeping with the Global Green Initiative we at ANDTS are committed to doing our part. Started in January 2012 all our classrooms are now paperless. All students are given (to keep after training) a Tablet PC preloaded with all training manuals, handouts, practice test questions etc. for use during the training class.
Please note that our FREE Seminars and our TWO DAY INTRODUCTORY SEMINARS do not include the free tablet PC.